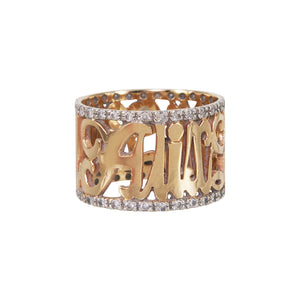 Have questions about a product or looking for a customization quote prior to ordering? Contact Jennifer via the contact page or email if you have any questions.
14K yellow gold with diamond band. Measures 1 " in height. Available with any birth stone or gem. Pricing will vary.  
Please call or email to customize and order this design.