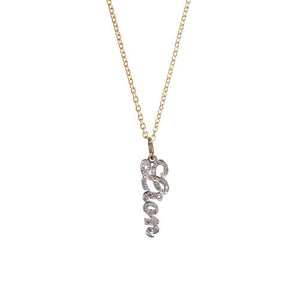 Have questions about a product or looking for a customization quote prior to ordering? Contact Jennifer via the contact page or email if you have any questions.
14K yellow gold charms with pave diamonds.
The price for a chain is price accordingly to the length.

We recommend a classic cable as in photo or a ball chain.