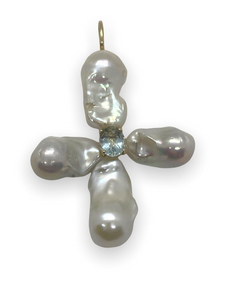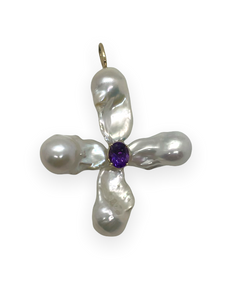 Have questions about a product or looking for a customization quote prior to ordering? Contact Jennifer via the contact page or email if you have any questions.
Baroque Pearl Pendant with Aquamarine or Amethyst Center set in 14k Yellow Gold
Specify the stone you want in the item customization notes.