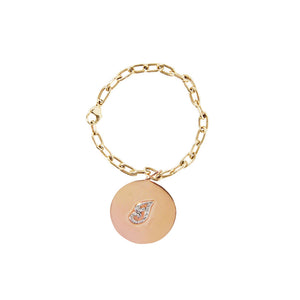 Have questions about a product or looking for a customization quote prior to ordering? Contact Jennifer via the contact page or email if you have any questions.
Shown in 14K Yellow Gold. 1 1/4" disk charm on 14kt gold link 7" chain.
Disk with pave diamond initial 1,250

Charm bracelet- 900.